LLSA 2017 Quick Study Guide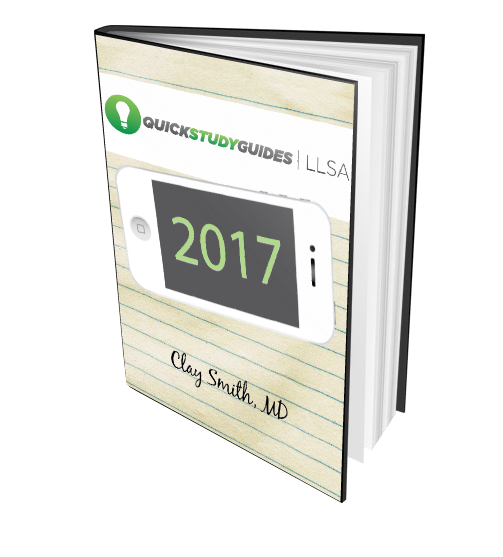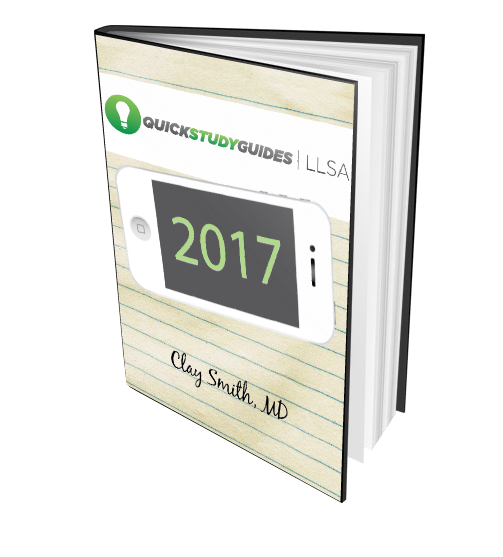 LLSA 2017 Quick Study Guide
The LLSA 2017 Quick Study Guide helps you master the content and pass the LLSA Exam fast.
Simplicity - All the information is packaged in a single, easy-to-read eBook.
Convenience - Instantly downloaded as soon as you purchase. No wait. No travel. Study in your pajamas!
Relevance - The Key Points for the LLSA Test are highlighted in a big text box at the beginning of each summary.
Speed - The LLSA Quick Study Guides are the most concise way to learn and pass the test on the market.
Authority - Actual quotes from the articles that you need to know are throughout each summary. You're getting the best information from the literature.
Ease - Other reviews have hours of video or hundreds of pages on top of a dozen articles! Your LLSA guide shouldn't add to your workload, These Guides make MOC easier!
Clinical Excellence - Practice-changing pearls are highlighted. Believe it or not, some of these articles are actually good. Get key take home points for your next shift.
Affordability - You earn more in an hour than the cost of one Quick Study Guide! Your time is valuable.
Engagement - Read carefully and you'll find real-life advice entertainingly delivered to keep your mind active.
Guaranteed Results - If you are not satisfied, you can get a full refund for up to 60 days. You keep the eBook content.