LLSA 2015 Quick Study Guide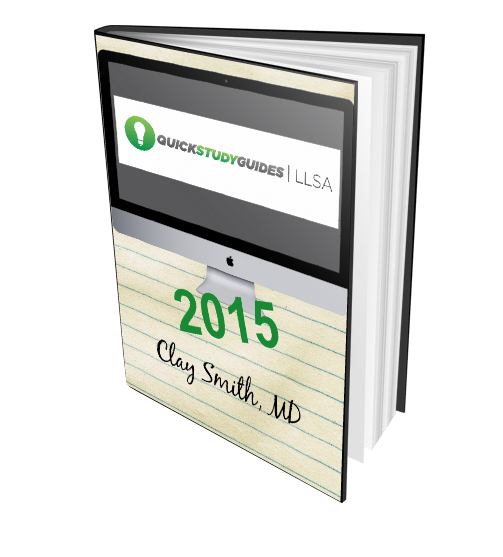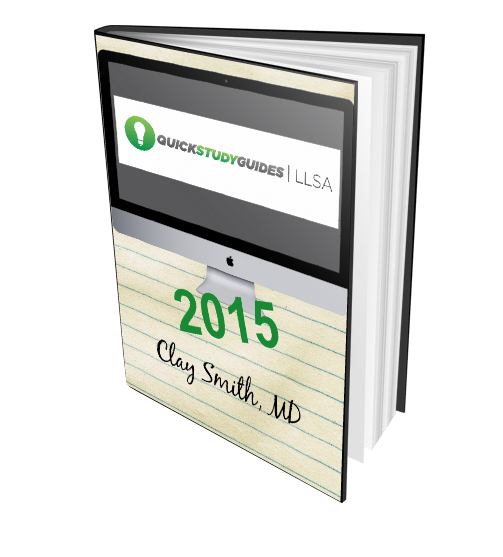 LLSA 2015 Quick Study Guide
The LLSA 2015 Quick Study Guide helps you master the content and pass the LLSA Exam fast.
"Thank you so much for your 2012 study guide!!!! It came in extremely handy for the LLSA I just took." — Dr. Michelle T.
Simplicity - All the information is packaged in a single, easy-to-read eBook.
Convenience - Instantly downloaded as soon as you purchase. No wait. No travel. Study in your pajamas!
Relevance - The Key Points for the LLSA Test are highlighted in a big text box at the beginning of each summary.
Speed - The LLSA Quick Study Guides are the most concise way to learn and pass the test on the market.
Authority - Actual quotes from the articles that you need to know are throughout each summary. You're getting the best information from the literature.
Ease - Other reviews have hours of video or hundreds of pages on top of a dozen articles! Your LLSA guide shouldn't add to your workload, These Guides make MOC easier!
Clinical Excellence - Practice-changing pearls are highlighted. Believe it or not, some of these articles are actually good. Get key take home points for your next shift.
Affordability - You earn more in an hour than the cost of one Quick Study Guide! Don't waste your valuable time.
Engagement - Read carefully and you'll find real-life advice entertainingly delivered to keep your mind active.
Guaranteed Results - If you are not satisfied, you can get a full refund for up to 60 days. You keep the eBook content.